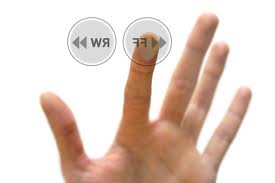 Your search stops here.   Now ours begins.
Our professional executive recruiting services are guaranteed.
How do we do it?
5-Step Success Process
Identification:  In-depth analysis of position specifications, careful gathering of requirements with a "Value" focus on each, results-oriented experience, which effectively "sells" company attributes, so the most successful candidate is retained.
Research:  Strategic planning for the most effective means for sourcing target candidates.  Extensive integration of industry resources, strong trusted long term relationships in the industry, virtual communities, magazines, and proven, cold calling approaches.  Of great importance, we effectively utilize many excellent long term trusted relationships and national network contacts and resume databases to successfully locate top notch candidates quickly.   Additionally, our expert Candidate Sourcer / Researcher can quickly locate precise skill sets of qualifying candidates accurately and efficiently using extensive boolean logic against national and local job boards, which sets us apart from other typical recruiting firms.
Assessment:  The most important step in the process.  Combining behavioral and targeted interviewing techniques, clients are ensured that the candidates presented to them possess all necessary, as well as, many desired skill sets which will prove their value as an exceptional performer within the company.
Interviewing:  Complete and honest feedback coupled with tailored advice during the entire interview process, thus ensuring a smooth and seamless hiring transition.
Acceptance:  Consultation and negotiation of all elements surrounding an employment offer.  "Hands-on" involvement to ensure that the candidate identified gets hired and stays hired.
Why Choose Us?
1-year guarantee replacement policy
Quality candidates presented for review within 5-7 days, typically
Avg. Recruiting Cycle is less than 30 days, typically
Over 90% of candidates placed 2 years ago are still with the Client Company
Nationally networked; certified staff
Fee is charged on base salary only
Family owned business
Proven results since 2001
Our Guarantee
We are committed to a strong, honest, healthy partnership with all of our clients.  
That's why we offer a solid 1-year replacement policy.
Getting Started…it's easy and painless! 
A professional member of the The Frey Consulting Group who specializes in your discipline will answer your questions, review our fee structure, discuss your needs and then, if mutually agreeable, provide a Fee Agreement for you to sign and return.
We then schedule a time to obtain the necessary information for your hiring needs, including a job description and your ideal candidate's qualifications and characteristics.
Your search will begin immediately thereafter.
Quality People.  Serious Results.
Partner with us today!
Our professional executive recruiting services are guaranteed.