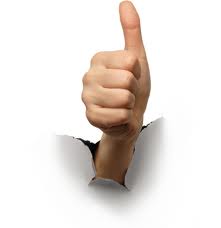 See what our Client Companies and Job Seeking Candidates are saying about us…
 "Bringing a quiet kind of confidence to the table, Kenny stands heads and shoulders above the average recruiter. Where others are more concerned with their own agendas, Kenny is generous with his time and knowledge. Our organization has been blessed to have Kenny as a member, trainer, and mentor. His advice on best practices in the recruiting profession has made a difference to hundreds of others. Thank you, Kenny…."
May 16, 2010
Charlotte Byndas, COO, Career Agents Network
was with another company when working with Kenny at The Frey Consulting Group
---
"I hold this gentleman in the highest regard. Whenever I need some advice, Kenny is one of the first people I go to. Apart from being very generous with his time the advice given is always sound. His knowledge and expertise is much sort after by clients, candidates and peers alike. A real doyen of our industry!" 
March 12, 2010
Spencer Jacobs 206.527.1530, Owner, Health Career Futures
was with another company when working with Kenny at The Frey Consulting Group
---
"Kenny Frey is a great person to work with. His is quick to respond, very professional and has a great sense of humor. Working with Kenny has been valuable for our firm and we appreciate his assistance." 
August 18, 2009
Kristen Kinzer, Executive Assistant, One Source Health Careers
worked with Kenny at The Frey Consulting Group
---
"I was notified mid-week that an employee of mine had an emergency and had to leave for a week; by Friday Kenny delivered the proper personnel to complete the job. Fast and efficient, Kenny delivers." 
July 21, 2008
Top qualities: Great Results, Personable, Creative
Stephen P. Galjour
hired Kenny as a Recruiter in 2008, and hired Kenny more than once
---
"In one day and within only a few hours of my first contact with Kenny, he gave me great advice about the New Orleans job market and about ways to present myself on LinkedIn and via my resume.  Kenny had immediate job leads for me.  Thanks to Kenny's advice, I was offered the (higher) salary that I wanted.  I would definitely recommend Kenny to anyone who is job hunting.  Let Kenny hit the ground running for you!"
July 9, 2010
Top Qualities:  Great Results, Expert, Creative
recommendation posted by Donna Gauthier
---
In a September 2010, article published by The Northshore Conifer, titled  "Jump Start Your Business for Success," The Frey Consulting Group's Web Site was selected as a "Business That Comes To Mind" in reference to the "Most Valuable Promotional Pieces A Business Can Have," article by Dian Lusher and Janet Fabre Smith.
---
–taken from The Pinnacle, Top Echelon national network's online magazine, May 6th, 2010:
Kenny Frey is currently ranked #16 in Top Echelon Network in terms of production. All but one of the placements that he's made since joining the Network on March 18, 2009, have been split placements.