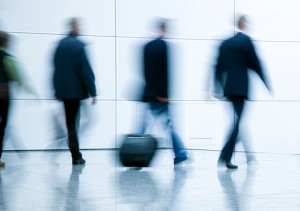 Founded in 2001, we are a nationally networked professional executive recruiting firm.
We work with Client Companies to find the right candidate.
We passionately strive to provide our Client Companies with the best possible candidates as speedily as possible. Our strong national networks and trusted relationships allow us to penetrate skill pools that produce the very best candidates.
Give us a try.    Our work is guaranteed.
Call for details: 985.264.7303.
We are committed to serving our Clients and our Candidates with a high regard for honesty and excellence.
We are certified and we are committed to continuing education in our fields of recruiting expertise.
 Kenny Frey, CPC, CSP, TSC, CERS
Executive Recruiter
kenny@frey-group.com
Call Kenny directly at  985.264.7303
Kenny has been in the staffing industry since 1995, receiving the CPC designation in 1998.  Kenny received his BS in Accounting from the University of New Orleans.  Kenny spent 2 years in public accounting & 10 years with oil & gas management & exploration companies in various financial positions, including several years as a Director of Mergers & Acquisitions.  Kenny also served as Director of Operations with a large Third Party Administrator.  He is often called upon to speak at various professional gatherings nationwide.  He lends his expertise through numerous mentoring programs since 2007.  Kenny is married to Debi, who is the owner of The Frey Consulting Group. They have two daughters and one son.  Kenny and Debi are very active with their children and volunteering in their community and local church.  Kenny is an avid triathlete, usually participating in 4 to 5 triathlons per year and is a veteran of the US Marine Corps.  Kenny is rapidly approaching his 550th career placement since joining the industry.
Give Kenny a call today to learn more about our 1-year guarantee or to discuss how to meet the challenges of finding good quality people for your team in a timely manner.
---
 
Debi Frey
Call Debi at 985.264.7303
Debi is a 30 year IT professional holding an honors BS in Computer Science from the University of Louisiana at Lafayette.  Debi is responsible for all of the administrative, accounting and operational duties of  The Frey Consulting Group.  Debi is our webmaster; maintaining our website and all of the social networking aspects of the business.  She is also an active volunteer in the community and through her church, as well.
---
   Susan Theard
Call Susan directly at 225.454.6999
Susan joined our team in November of 2013.   Susan has been in the staffing industry serving IT clients since 1991.  She began recruiting for a national Executive Search firm, until she eventually managed a regional office, hiring and training a local presence.  She moved on to join one of her best clients, an Oracle Consulting Firm, as Director of Business Development managing the Southeast US territory, where she developed business relationships, opened new accounts, and maintained partnerships building a $2M practice for them. She eventually branched out in 2004 as an entrepreneur and formed a successful recruiting business before joining The Frey Consulting Group in November, 2013.  Susan has served the Louisiana Technology Council by establishing the original Women in Technology Special Interest Group.  She has also held various positions for the New Orleans Oracle Users Group, mainly as Director of Programs and Meetings for 6 years.  She has many years of professional recruiting experience under her belt.  Susan is originally from New Orleans, where she attended the University of New Orleans, but now resides in Baton Rouge where she has remained active in several technology User Groups. She is an active volunteer with Hospice of Baton Rouge, Louisiana.  Susan and her husband have four children and one new grandbaby.  Susan enjoys gourmet baking and is often sought after for her sweet concoctions!
Give Susan a call today to start your executive search for that perfect candidate.
---