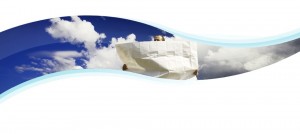 Job Trend Report 
Click here to view Simplyhired.com's most recent USA Job Trends Report.
We want to help.  Check Out These Helpful Links – Click On The Links That Interest You
Salary Calculator
Measure your job compensation to the closest match in this database by searching on job title and location.  Compare over a thousand job descriptions in over 300 U.S. cities.
Cost of Living Calculator
In three simple steps, this site will provide a cost of living comparison.  Just provide your current city and where you'd like to move. We'll show your two cities side-by-side in all the categories you need, such as taxes, housing, food, and other costs.
School Reports
School reports contain detailed information from over 89,000 public and private schools from kindergarten through twelfth grade. The school report data also contains information on 15,000 school districts and sub districts.  If you have school aged children and wish to consider relocating to another city, this is a great tool for you!
City Reports
This city profile report gives you a snapshot of demographics, finances, economics and other quality-of-life factors so you can find a place where you'll feel right at home.
Move Planner & Relocation
How steady is your move plan? Getting an early start on your move by utilizing this move planner could be one of the most important steps in creating a successful moving day.  The Move Planner can also reduce the stress associated with the moving process by giving you the tools you need to get organized.  Check it out and get started!
Mortgage Payment Calculator
The mortgage payment calculator determines your payments for a particular loan. If you request an amortization table, you will also see how quickly your loan balance is paid off.
Rent vs. Buy
This calculator will help you to compare the costs of renting to the costs of buying a home. Since there are all kinds of forces at work behind the scenes (interest, property taxes, tax savings, appreciation, opportunity costs, closing costs, selling costs, etc.), comparing the cost of renting to the cost of buying is a lot more complicated than just comparing the monthly mortgage payment to the monthly rent payment. This calculator attempts to forecast the net effects of all the hidden forces so you can make an informed decision.
More Finance Calculators
Here are even more calculators that may be of use to you during your Career Advancement journey!
Career Path & Free Career Tests
The iPersonic Career Test was developed by Felicitas Heyne.  This is a FREE 5 minute Career Test that does not require registration.
Felicitas Heyne is a well-known psychologist and best-selling book-author. She is an International Affiliate of the American Psychological Association (APA) and Member of the German Psychological Association (BDP).
Advice & Career Tips
4 Steps to Speak Better in Interviews
4 Ways To Manage Conflict in the Office
5 Magic Words for Older Candidates
10 Good Ways to Tell Me About Yourself
13 Ways Your Resume Can Say I Am Unprofessional
Acing The Phone Interview–Part 2 When The Phone Rings
Acing The Phone Interview–Preparation Is Key
An Aging Workforce
An Image Makeover New Shot at Success
Apply Interview Negotiate
A Stronger Resume Will Increase Your Odds
Beating Interview Stage Fright
Beefing Up An Anemic Resume
Can You Facebook to a New Job
Career Strategy It Pays To Diversify
Choosing the Best Resume Format
Didnt Get the Job Offer
Dont Talk Yourself Out of a Job
Fear and Motivation
Four Classic Interview Questions and How To Prepare For Them
Getting the Job When You Are Overqualified
How Do I Discuss The Subject of Money
How To Answer Interview Questions
How To Evaluate A Job Offer
How To Leave A Job Gracefully
Is Your Resume Verb Injected
Resume Design Tips & Templates That Get Results
Resume Insecurity
Salary Negotiation Techniques
Self Employed to Employed
Taxes andUnemployment Checklist
Ten Keys to a Dynamite Resume
The Dangers of Resume Overkill
The Proper Way To Resign
The Secrets to Interview Success
The Strategic Case For Changing Jobs
To Tell the Truth Resume Rules
Tuning Your Resume to the Right Keywords
Volunteer Opportunities Pay Off
What Should You Ask The Interviewer
Your Layoff Your Brain Get Out of Your Own Way
Your New Job What Does It Really Pay
Your Online Reputation Could Cost You That Job
Your Resignation Beware the Retaliatory Strike